About Us
Our Roots
Ummelina opened in 1986 when our founder, Nina Ummelina, opened the first day spa in Seattle on Sixth Avenue. Ten years later we moved to a new location on Fourth Avenue which allowed us to expand to four times our original size. In 2007, Ummelina opened a second location in the peaceful Yakima Valley, Washington State's Wine Country. Thirteen years later in June of 2020, we moved all of our operations to the Yakima location.
Nina has developed numerous natural product lines with a focus on herbs from the land and sea combined with science and nature. Essence of Ummelina is an authentic organic aromatherapy collection. Ummelina Tea Spa is a collection of 27 organic herbal tea formulas blended from 250 herbs imported from around the world. From West Africa's botanicals she created a Shea Butter and super fruit oil collection. And Ummelina Spa Formula is her skin care line which features seaweeds, botanical extracts, and essential oils. With a deep respect for the true essence of aromatherapy and because of her appreciation of its life-enhancing effects, she has been integrating essential oils into her treatments since the spa's opening.
Remembering the past to prepare for our future is represented in the Rituals and Journeys offered. Ummelina's approach is unique, you will feel the difference upon arrival. Above all, we celebrate our continuous journey toward knowledge and awareness. Come celebrate and explore your health and balance with us…
Nina Ummel, Chief Visionary Officer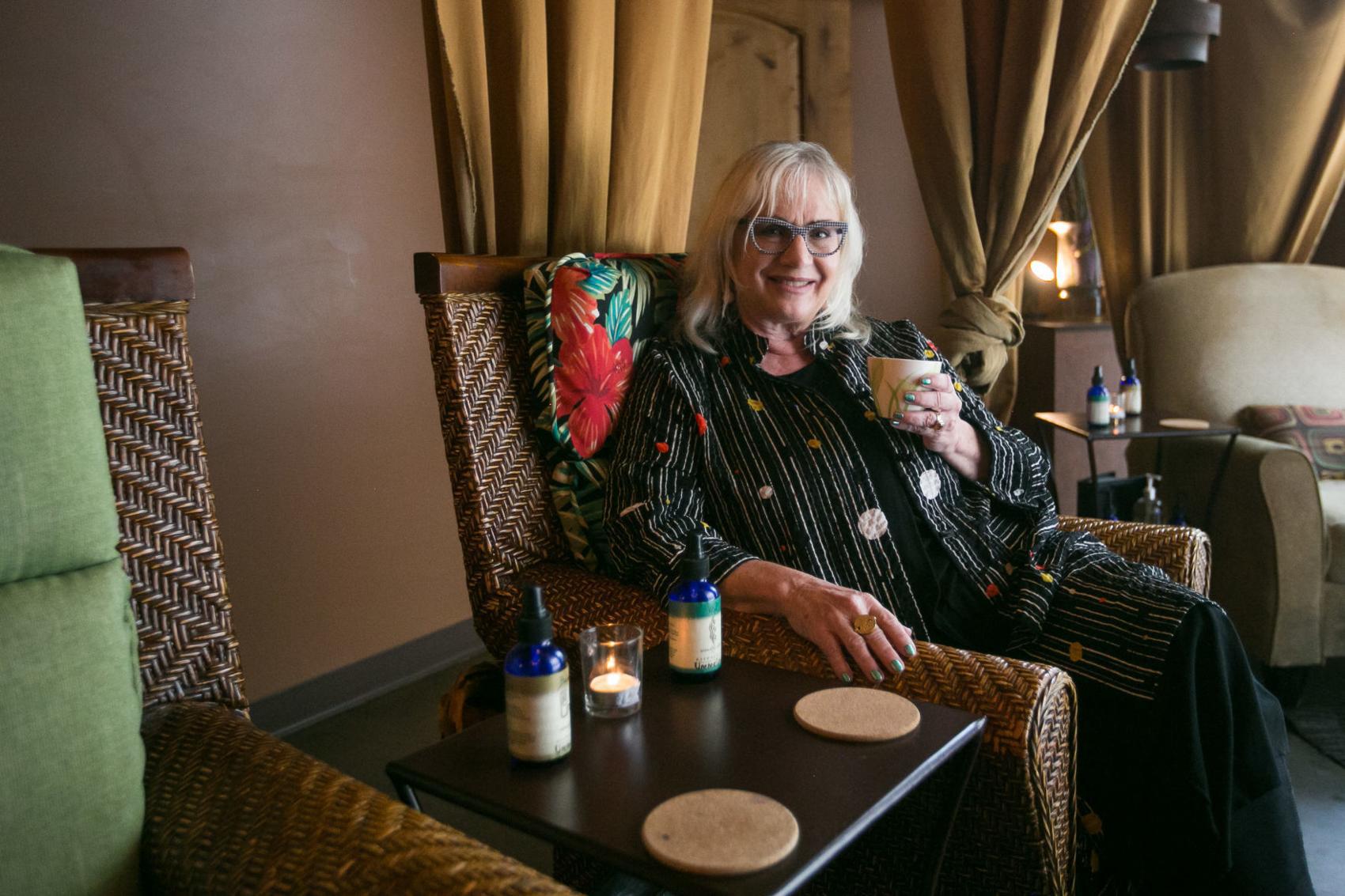 Talk with Us
Yakima Location
399 East Yakima Avenue
Yakima, WA 98901
509-225-4772
yakimaguide@ummelina.com
Hours:
Open Seven Days a week for your comfort
Sunday - Friday 10 am - 7 pm

Saturday 9 am - 6 pm


Complimentary parking in lot on east side of the Hilton Garden Inn and city lots. Look for our sign. Street parking for up to two hours is available as well. You can pull up in front of spa for a quick pickup of products, gift cards or guest.
Policies
Cancellation Policy
In order to accommodate all our clients, we ask that you call at least 24 hours in advance of a scheduled appointment if you need to cancel. For multiple appointments or persons, 48 hours notice is requested. We have a no-show policy with a 50% charge of the value of the services scheduled, so please call if you need to cancel.
Return Policy
All retail returns must be made within 30 days of purchase. Only unused and resalable products are eligible for return. Returns are credited for in-spa use for more product or services. Used product is not returnable unless the product is causing a concerning reaction to the skin. Any cost difference for exchanged product is the responsibility of the client. In-spa credit will be given for returns and exchanges. Gift certificates are non-refundable for cash or credit, and all sales are final.
Help us keep our beautiful community safe…
In response to the increased cases of COVID-19, we have updated our mask policy. Mask are required inside, regardless of vaccination status. Mask will remain optional when outdoors in the Temple Garden. Thank you for showing us and our staff grace during this transition.