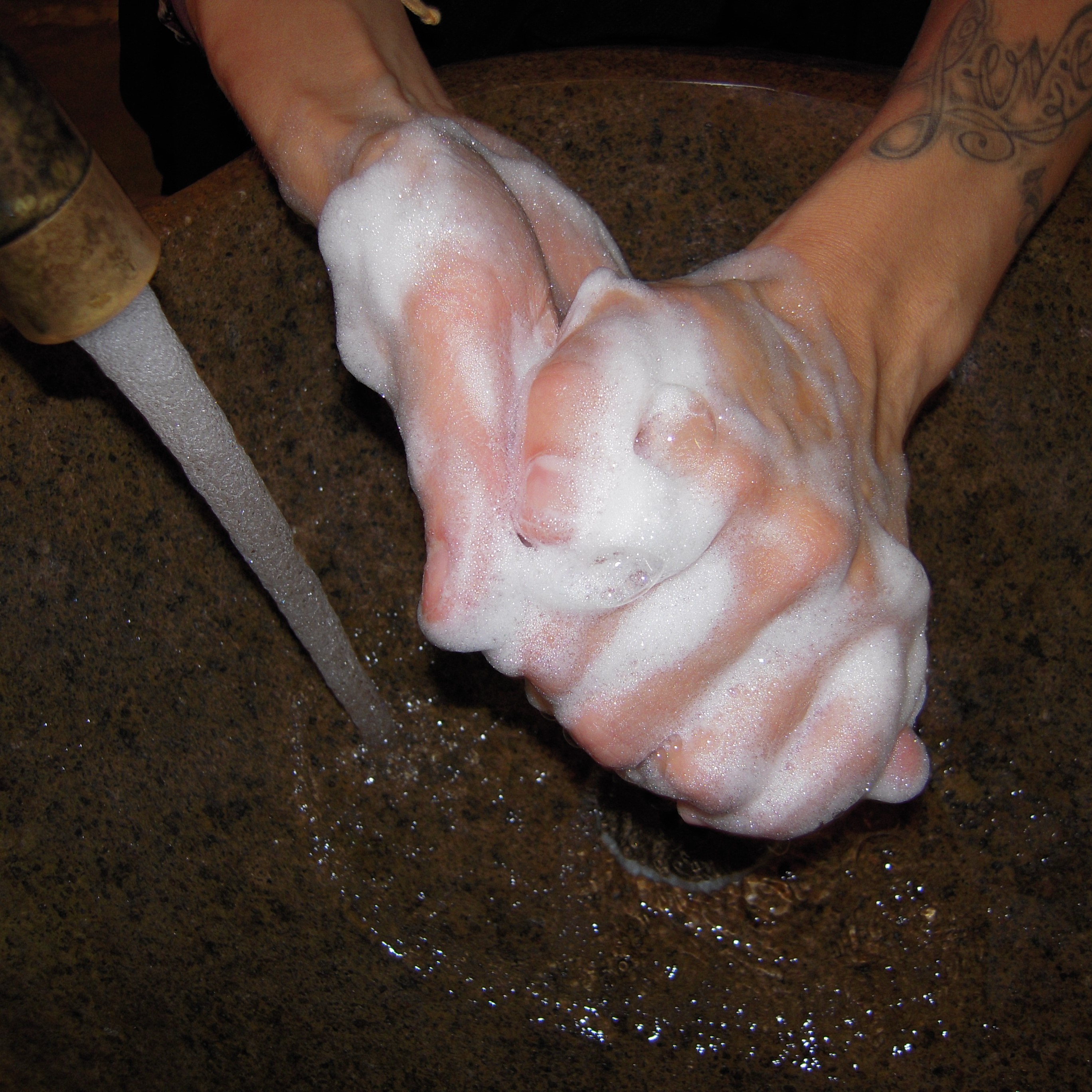 Well-Being Journey
Your safety is our number one priority, so we have created the "Well-Being Journey."
From the moment you enter you'll know you have arrived at a very special place. Throughout the spa we're using our new Global Remedies formula "Keep Healthy!" to protect, prevent, and aid in your health and wellness. "Keep Healthy!" is an all-purpose antiseptic that kills 99.9% of viruses and bacteria and features Yakima Valley Lavender Hydrosol--our Well-Being blend of the most powerful anti-viral, anti-bacterial, anti-fungal organic essential oils, and 70% alcohol.
Along your journey we will utilize the power of organic herbs through our herbal teas to support the immune system, and essential oils to spritz your mask and air, enhancing each breath and comforting you.
Other safety precautions
Air Purification of the spa…Harness mother nature's purification power – indoors! Effortlessly purify the air using advanced technologies including activated oxygen, ionization, and HEPA carbon filtration to eliminate bacteria, viruses, odors, smoke, pollen, mold, pet dander, volatile organic compounds (VOCs), and more. These technologies help to sanitize everything in the air, walls, ceilings, floors, furniture, clothing, countertops, and other exposed surfaces. (Coming soon!)
A unique, UVC, dual disinfection method that combines ultraviolet light and ozone. Our new cleaning procedures are inspired by the methods used in the healthcare industry. The CDC says, "The entire UV spectrum can kill or inactivate many micro-organisms, but UVC energy provides the most germicidal effect." The CDC also notes ozone as "a powerful oxidant that destroys microorganisms." Both methods bring powerful disinfection to our spa. This method is natural, leaves no residue, and is positioned throughout the spa.
The entire spa has been deep cleaned and sanitized from ceilings down. All areas, including showers, wet areas, bathrooms, high touch surfaces, etc., will also be cleaned and sanitized after every client.
All staff have been tested and are negative for COVID-19.
PPE has been supplied to all staff, and masks are available for everyone if needed.
Health Questionnaires are now all electronic. We will have your health info before you come for your appointments to review and prepare.
Masks are required and available while in the spa. For facial treatments, no mask required and your Guide will have the extra protection of a mask plus a face shield while performing these services. We have added extra protection for you while having this service, a cool aromatic cloth...so very nice.
Everyone who enters the spa will wash their hands for a minimum of 20 seconds with Essence of Ummelina Well-Being Hand and Body Cleanser, formulated to prevent, protect, and aid against viruses, bacteria, and fungus.
Floor markers have been placed throughout the spa to remind you to honor 6 feet or more of social distancing.
All staff have been trained to follow written guidelines required to operate according to protocols from the local health district, Ummelina, and the International Spa Association.
All staff will use a fresh apron for each client.
Some services have been modified to increase physical distancing.
New silicone protective covers for our beds and face cradles for ease in sanitation.
Appointments will be staggered in 15-minute arrival time, and clients will be met at the door to follow Well Being Journey protocols.
All bookings will allow for 15 minutes between appointments so staff can properly clean and sanitize the area and have a few minutes to have fresh air in between services.
Samples and testers will be available and will follow our sanitation policy to adhere to safe practices: bottles will be sprayed with sanitizer after each use.
All retail products and bags will be sprayed with our Ummelina Keep Healthy! All Purpose Antiseptic spray with 70% alcohol, Yakima Valley Lavender Hydrosol and protecting organic essential oils, which is available for your use at any time.
We've changed procedures to create a checkout that is as touchless and convenient as possible.
We have established written policies for staff that follow Yakima Valley Health District guidelines to implement in case a staff member or a client feels sick while in the spa.